Mt. Pentomino
Share a screen shot of your Climb Log in the comments and you'll be added to the leader board below!
HIGH-SCORES:
1. 319 lolcar
2. 109 Birdwards
3. 20 Warkus
4.
5.
TIPS:
-The hiker can only climb up blocks 1 or 2 higher than where he is standing
-The lava speeds up over time
CREDITS:
Andrew Donnermeyer - Programming and development
Jacob Donnermeyer - Art, sound design, and music
Download
Click download now to get access to the following files:
Mt Pentomino Windows.zip
22 MB
Comments
Log in with itch.io to leave a comment.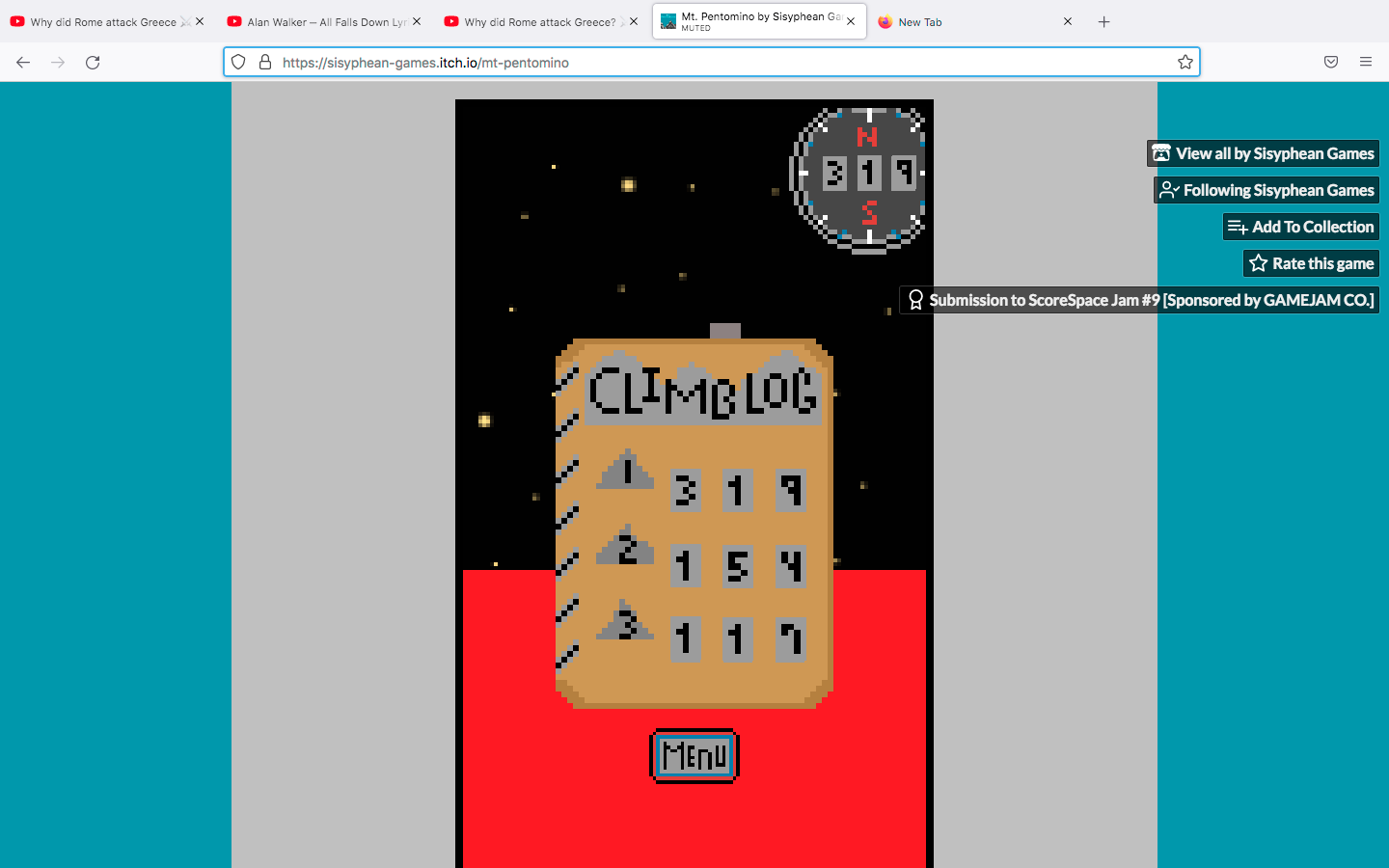 HOW DO YOU LIKE THIS?
Very nice isn't it???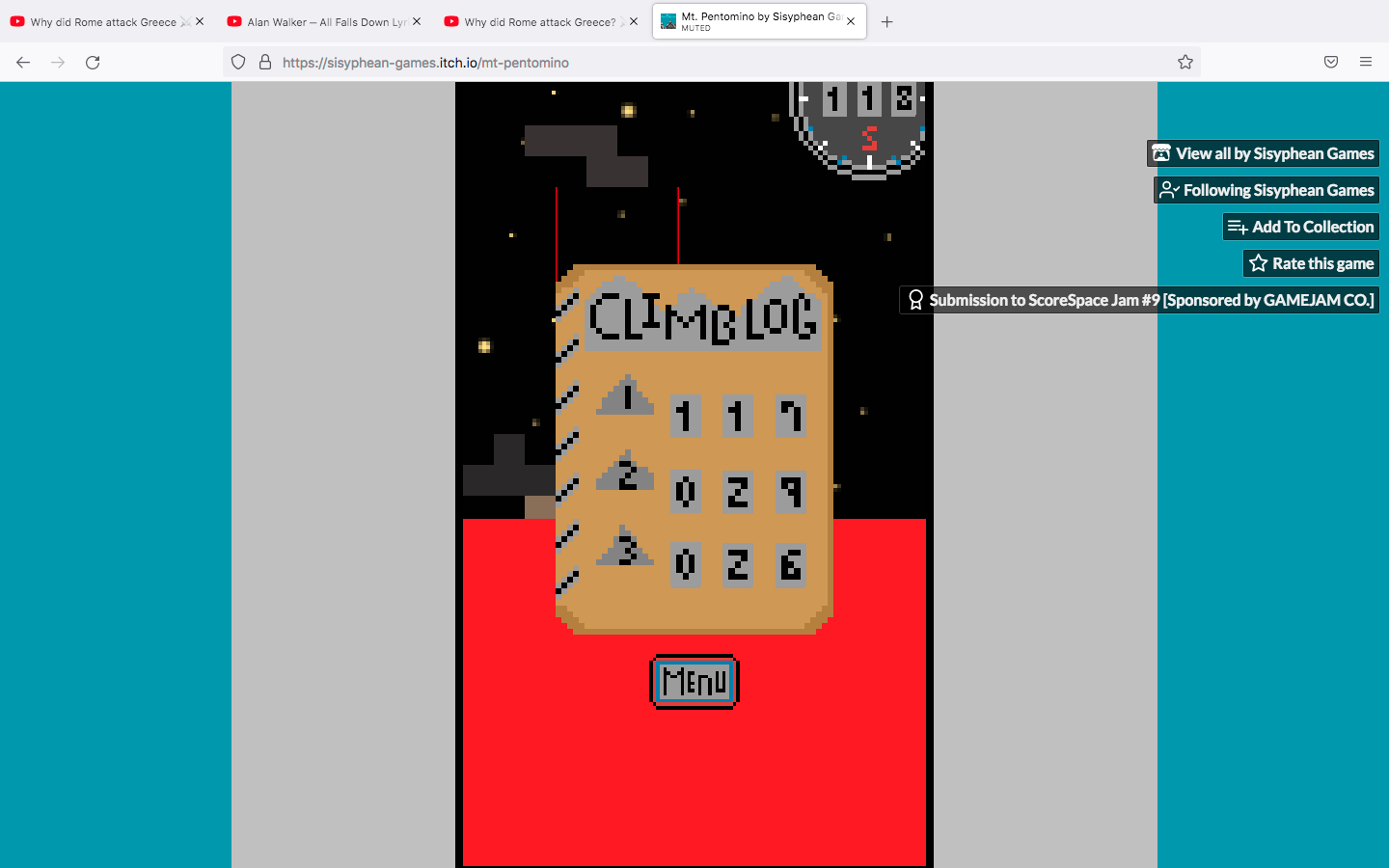 This is my highscore,
Woah, nice!
I've added you to the Leaderboard. Congrats on first place! (for now lol)